Queenstown is the perfect destination for a luxury holiday.
There is so much five star accommodation in Queenstown. We've sorted through them all and can say without a doubt these are the best 5 Star Hotels and Lodges in the Queenstown region. So grab your friends, your family, or someone you love and experience all the sights of Queenstown in one of these luxurious hotels.
Luxury Hotels in Queenstown
Queenstown is home to some of the most luxurious hotels in New Zealand, offering world-class amenities, breathtaking views, and unparalleled service. From spacious rooms and fine dining to spa treatments and concierge services, these hotels provide the ultimate in comfort and sophistication for discerning travelers.
Eichardt's Private Hotel is the most luxurious in Queenstown. Hell, it's one of the most luxurious hotels anywhere. Rooms at Eichardt's typically start from around $1500 per night, while the penthouse is closer to $10,000 a night; however it does sleep 4 people. This is the best located 5-star hotel in Queenstown. It's right on the lake in the centre of town. The views are absolutely stunning, and the rooms are as luxurious as it gets, yet most guests think the best thing is the service you get while you are there. If price is not an issue this is the best hotel in Queenstown.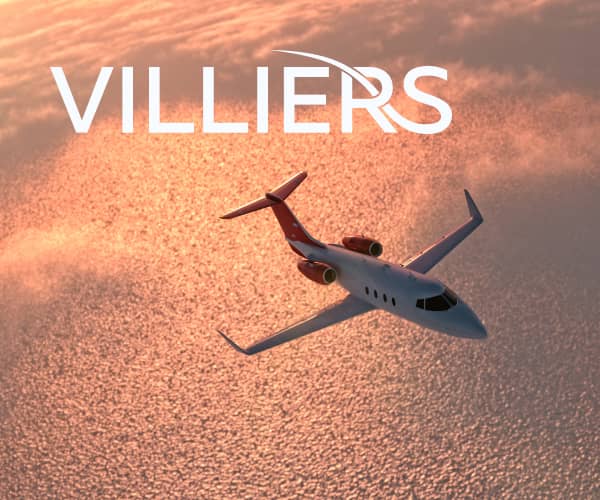 The Carlin Boutique Hotel is billed as Queenstown's first 6-star hotel. And it certainly is a luxurious hotel. During your stay at The Carlin, every whim will be attended to. The suites are spectacular, with expansive decks, outdoor dining, and private hot tubs. The views are stunning from every room of this elevated site. If budget is not an issue and you want the best service available in Queenstown, this may be the hotel for you. It is push hard for the title of Queenstown's best hotel.
The Spire Hotel is one of the best hotels in Queenstown. It offers a genuine 5-star experience with very luxurious rooms in a fabulous central location. Known for providing an exceptionally romantic experience, the fireplaces in every room certainly add to the romantic atmosphere. The suites are large at 60 square metres. For families, they offer interconnecting rooms making it a great option if you can afford it. The hotel is located in the heart of downtown Queenstown, so it's the perfect base for visitors looking to make the most of Queenstown's nightlife.
Sofitel Queenstown Hotel & Spa is a 5 star hotel located right in the heart of Queenstown. As you would expect from Sofitel, it's both luxurious and romantic. In fact, this hotel is perfect for anyone that can afford it; I'd recommend it to couples, business travelers, and families. If you are looking for a large luxury hotel in Queenstown, you have to consider Sofitel it's the best of the big hotels in Queenstown..
Hulbert House Luxury Boutique Lodge is a little different than most luxury hotels in Queenston. It's located in a historic villa built in 1888 and lovingly converted into a boutique 5-star hotel. Hulbert House has a charm and style that's unique in Queenstown. This hotel is popular with couples, especially older ones. However, it's really not the best place for families with young children. The elevated location offers excellent views of the lake from some rooms.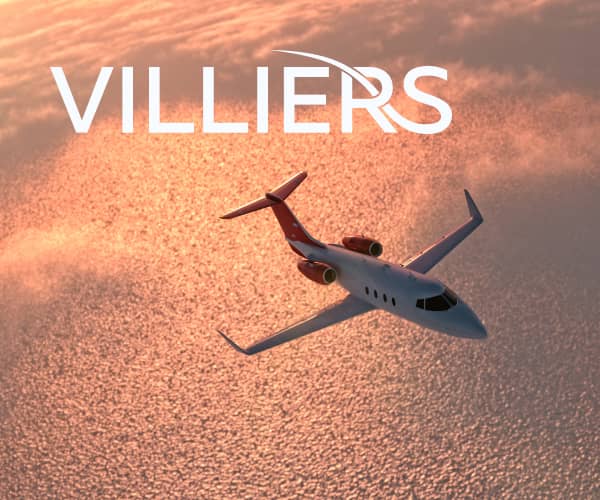 QT Hotel is a quirky, sexy 5 star hotel overlooking the lake. A 10-minute walk from the centre of Queenstown, this hotel is very popular with couples. It's also great for a group of adults on a ski trip or anyone on a business trip. The rooms are generously sized, starting at 32 square metres, twice that of some rooms at other hotels, and they are really well decorated. QT is an excellent choice if you are looking for a reasonably priced luxury hotel in Queenstown.
If you are looking for a luxury hotel in Queenstown overlooking the lake then you have to consider Hotel St Moritz. It's a M Gallery by Sofitel so you know it's a quality affair. Offering either one or two bedroom suites it's a great option for families or couples. It's a little under 10 minutes walk from the centre of town, and has a great restaurant and bar.
Naumi Hotels are known for their quirky but stylish decor, and The Central Private Hotel is no exception. It's also renowned for its exceptional service; guests here love the staff. The hotel itself is at the lower end of what you can consider a 5 star. The rooms are nice enough, but there's nothing particularly grand about it. The gap between the finest 5 star hotels in Queenstown and the lower end of the luxury market is pretty wide. And that's obvious to anyone comparing The Central Private Hotel with Eichardt's Private Hotel. Don't be confused by the name; Eichardt's is on another level.
Queenstown Park Boutique Hotel offers luxurious 5 star accommodation in a slightly quieter part of Queenstown. Only a 5 minute walk from the centre of town, this is a great location. The rooms are exceptional for the price, some of the best in Queenstown. However, while the rooms look out on the park, they don't offer the lake views that many visitors want, and they don't have a restaurant at the hotel either. This is an excellent hotel for couples who want an amazing room at a great price and don't care so much about the view.
Located a 5 minute drive from central Queenstown in the suburb of Fernhill, Kamana Lakehouse is a large 5 star hotel with stunning views. It's not actually on the lakefront, but it feels like it is from inside the restaurant. Kamana Lakehouse also offers private hot tubs every bit as good as the famous Onsen hot pools. However, the ones at Kamana are only available to guests of the hotel. There's an extra charge, and you have to book in advance – but it's well worth it. The views from this hotel and the hot tubs combined with the luxurious rooms make it one of the best hotels in Queenstown.
If you're idea of luxury is a glass of bubbles in a tub with a view then you'll love Azur Lodge. This magnificent 5 star property has only 9 suites so you know you'll be well looked after. The location in Fernhill is only a short drive from the centre of town. This is an exceptional location for couples wanting a luxury hotel in Queenstown.
The stunning Matakauri Lodge is an exclusive luxury lodge located 10 minutes from Queenstown CBD on the Glenorchy road. The highly rated spa offers all manner of pampering. There's a heated infinity pool and hot tub, both with views of the lake. All rooms offer exceptional luxury with incredible views, and every suite has a private terrace. There are no bad rooms at this Lodge. A stay at Matakauri includes breakfast and dinner, plus a complimentary mini-bar in your suite. This is a level of luxury that many people will never experience. Still, for those that do, it's a memory you'll treasure for years.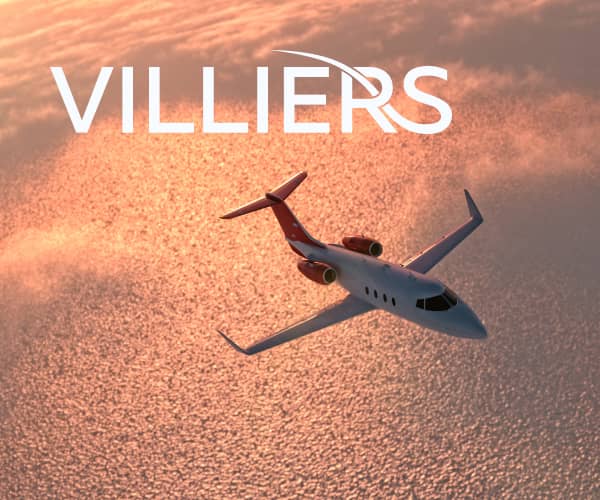 The Rees Hotel and Luxury Apartments is one of the top 5 Star Hotels in Queenstown. It's lakefront, and all rooms have incredible lake or mountain views, and some have both! The apartments are enormous, and the hotel rooms are also very generous. Everything at The Rees is done to a really high standard. The service is impeccable, and the furnishings are luxurious. This is one of our favorite hotels in Queenstown, and it's exceptional value. The only knock is it's a bit of a walk to the centre of Queenstown, but don't worry. They have a shuttle for guests.
As you'd expect, Hilton Queenstown Resort & Spa is one of the best 5 star hotels in the Queenstown area. It's right on the lakefront with stunning views from most rooms and the restaurant. Located in Kawarau Village, it's a 12 minute drive to the centre of Queenstown. Don't worry, if you like a drink, there are water taxis that can zip you across the lake to town, so you don't have to drive. And, because it's located well out of town there's plenty of room for extras like a heated indoor pool, a large well equipped fitness centre, and the fabulous eforea spa.
Swiss-Belsuites Pounamu Queenstown is serviced apartment complex. They offer a mix of studio, 1 and 2 bedroom apartments. The one and 2 bedroom apartments are generously sized with full kitchens. The 1 bedroom apartments are 74 square metres, and the 2 bedrooms are 104 square metres. However, the studios are tiny at only 21 square metres, small for a hotel room, let alone a studio apartment. The studios also only have a kitchenette, not a full kitchen. They do have laundry facilities in the room though, which is a bonus if you are skiing for a week or two. It's also got a busy road between the hotel and the lake, which isn't ideal. Still, it is worth considering if you're looking for a luxury option for an extended stay.
Nugget Point is a luxury resort in Queenstown popular Arthurs Point Suburb. There's plenty to see and do nearby on Shotover Street and it's near the famous Onsen Hot Pools which is a must visit for couples. Nugget points starting to look a little older but it's a reasonably priced luxury hotel close to town.
Luxury Hotels in The Queenstown Area
Gibbston Valley Lodge and Spa is a luxurious 5 star lodge with a spa and a vineyard. It's perfect for a romantic couple's getaway. The wine is as spectacular as the scenery. The rooms are spacious and luxurious, and the food is excellent. Stay here because you love wine, good food, and want to escape from the world for a couple of days. It's a fair drive from Queenstown, so if you are in town for the nightlife, this isn't the best option; it's a great place to relax and enjoy each other's company. You'll probably need a car if you stay here.
Millbrook Resort in Arrowtown is a 5 Star Resort and Golf Course. It's the home of the New Zealand Open with a total of 27 holes. However, if golf isn't your thing, Millbrook still offers plenty. There's a fabulous day spa, a vast swimming pool, and 3 outdoor hot pools, it's a great family accommodation option, but it's also really popular with couples. Millbrook's accommodation options include everything from a studio apartment to a 4 bedroom free-standing house. The resort is aimed at the top end of the market, so everything is luxurious.
Luxury Hotels in Glenorchy
Blanket Bay is one of the finest small luxury hotels anywhere in the world. You come here to relax and get away from it all, so it's located well away from the hustle and bustle of Queenstown at the Glenorchy end of Lake Wakatipu. The views are spectacular, and nothing you want is a problem. The service here has to be experienced to be appreciated. Blanket Bay is fit for Royalty.
Luxury Accommodation in the Wanaka Area
Many people consider Wanaka to be even more beautiful than Queenstown. It's closer to Treble Cone and Coronet Peak Ski Fields than Queenstown too. So, of course Wanaka has some great luxury accommodation. In fact it has two f the finest luxury lodges in Central Otago.
Mahu Whenua used to be Shania Twain's house, but she got divorced and sold it. So now it's a super-luxury lodge just waiting for you to enjoy. Mahu Whenua is located in the high country, a 20 minute drive from Wanaka. The location is secluded and private, with stunning scenery. This homestead/lodge is everything you could hope for and more. Best of all, it has a genuinely homely feel. This must be the most welcoming, down-to-earth lodge that is still luxurious enough to host celebrities and billionaires.
Minaret Station is where you want to be when the apocalypse happens. It's a super luxury lodge that's only accessible by helicopter. This really helps keep out the riff-raff as it literally costs thousands of dollars just to get there. If you blink at the cost of the helicopter, you can't afford the lodge. If, however, you can afford it, this place is another world. And, quite frankly, a better world. This truly is one of the most secluded luxury lodges anywhere in the world. If I could live there, I would.
The Top 5 Luxury Hotels in Queenstown
Eichardt's Private Hotel
The Carlin Boutique Hotel
Sofitel Queenstown
The Spire Hotel
The Rees Hotel and Luxury Apartments
What to Expect in a 5 Star Hotel in Queenstown.
The first thing you should know if you are looking for a luxury hotel in Queenstown is that the region is a playground for the richest of the rich. It's a popular destination for A-list Hollywood celebrities, billionaires from around the globe, and Royalty. So, don't be surprised if the top-end options are a little out of your reach.
Because the top end is so luxurious, there's a big drop-off between the best 5-star hotels in Queenstown and those lower down on the list. In New Zealand, the term 5 star is applied pretty loosely. Many hotels considered 5 star here would be 4 star in America, so use the price as a guide.
There are also some very different styles of accommodation, With large hotels such as Sofitel, QT, and Hilton offering a typical international 5 star hotel experience. While others like Pounamu Apartments and Naumi when they say 5 star, they just mean it's pretty nice.
While only one hotel in Queenstown actually claims to be a 6 star, there are several that could justify it. Eichardt's, The Carlin, Blanket Bay, Matakauri, Minaret Station, and Mahu Whenua are all at that level.
Land in Queenstown Centre is very expensive, so you won't find large swimming pools in the centrally located hotels, but some do have fantastic hot tubs. As you move further from the downtown area, the swimming pools get more frequent and more extensive.
The Best Luxury Hotels in Queenstown are not cheap. It's an international destination that attracts wealthy visitors from all over the world. Its reputation is growing faster than the town, so expect prices to be high in the peak winter season and many hotels to be packed.